Third Annual Yale Africa Film Festival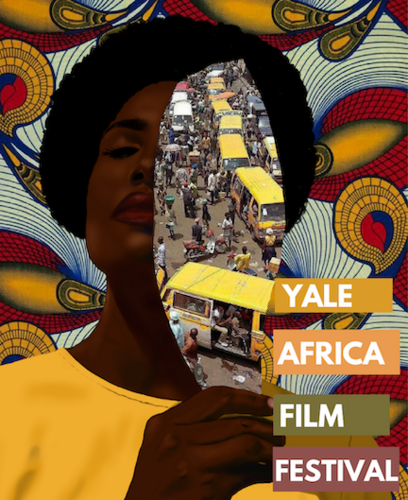 Wednesday, February 10, 2021
The Council on African Studies at the MacMillan Center is hosting its third annual Yale Africa Film Festival (YAFF) on February 19. The films that have been selected to be screened will highlight experimental, animated, and fashion films from the African continent and its diaspora. All films and discussions will be presented virtually.
"The festival brings together films in different mediums that push the boundaries of what is normative and hegemonic," said the YAFF organizing team. "With captivating cinematography that highlights hybrid cultures and evolving cityscapes, the films reshape internal and external perceptions of Black communities around the world."
The films that will be screened include Air Conditioner, uNomalanga & The Witch, Kiu, Aya of Yop City, Street 66, and A Beautiful Struggle.
EVENT SCHEDULE
Session I   1:00 - 2:00 PM EST
Me, You & The City: Fashioning Self & The Community
Screening of A Beautiful Struggle
Panel Discussion with Dafe Oboro, Tavia Nyong'o, Fradique and Angie Epifano
Session II   2:15 - 3:45 PM EST
Sites of Intimacy: Community & Care
Screening of Kiu and uNomalanga & The Witch
Panel Discussion with Njiiri Karago, Palesa Shongwe, and Yasmina Price
Session III    4:00 - 5:00 P.M. EST
Lights, Camera, Activism: Black Creativity & Community Organizing
Screening of Street 66
Panel Discussion with Ayo Akingbade, Thomas Allen Harris, and Alexandra Thomas
To Register and see the full program, visit the website.