Connor Compton graduated from the University of Notre Dame in 2018 with a BA in Honors History. At Notre Dame, Connor received grants to travel to The National Archives in London and the Melville J. Herskovits Library of African Studies at Northwestern University where he performed research for his senior thesis, which focused on the intersection of football and politics in Anglophone West Africa between 1945 and 1966. Connor spent the summer prior to enrolling at Yale in Nairobi, where he worked in the Kenya National Archives as a research assistant on a project concerning the history of the coffee industry in colonial Kenya. At Yale, Connor intends to study the process of nation-building in West Africa as well as the impact of neocolonial intervention during the early years of independence.
---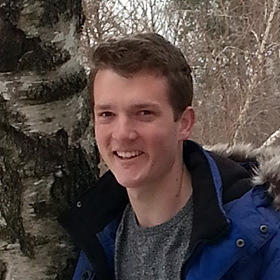 Jonathan Dornhofer graduated from Georgetown University in 2018 with a degree in International Politics and a certificate in African Studies. He first became interested in the study of Africa through his father's biological research in Tanzania, and has since refined his focus to state capacity building and the political economy of development on the continent. He has spent time working within government and NGOs in Botswana, doing economic research in Tanzania, and conducting archival research in South Africa. Regionally, he is most interested in southern Africa, particularly in questions of regional political, infrastructural, and economic integration. 
---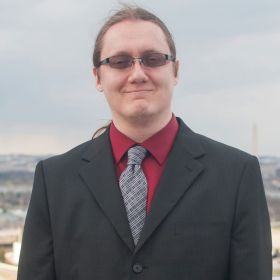 Harry Green received his Bachelor's degree in International Relations from Georgetown University in 2015. His undergraduate thesis, "Sovereignty of the Commons", sought to analyze the persistent territorial cohesion of the Democratic Republic of the Congo (DRC) and was awarded the Africa Prize for best undergraduate paper in African Studies. Focused mainly in governance and security, he has also frequently engaged religious freedom issues. He has published several articles in Providence: A Journal of Christianity and Foreign Policy. At Yale he is writing a Masters thesis to expand his analysis of secession. Specifically, he hopes to understand changes in political priorities from phases of conflict to post-conflict to peacetime, and to what degree they may normalize the idea of secession.
---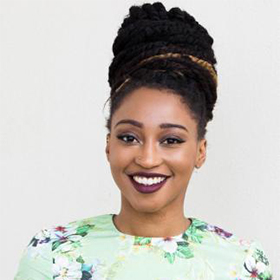 Catherine Labiran graduated from Emory University in 2016 with a BA in Psychology. She is a published poet who has taught and performed poetry across the United States, the United Kingdom and Africa. She currently works as the Human Rights Advocacy Coordinator at the US Human Rights Network where she supports national membership development and advocacy initiatives with a focus on issues impacting people of African Descent. Catherine is interested in researching the sociopsychological impact of Nigerian postcolonial literature. She is also passionate about conducting archival research to recover work of Nigerian women writers from the 1960s. She is a current recipient of the Foreign Language Fellowship in Yoruba. 
---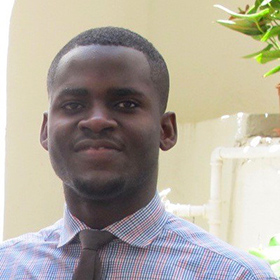 Yoofi Nketsiah graduated from the University of Ghana with a BA in Music and Psychology. Following his studies, he moved to Israel to work with the Office of Social and Economic development (OSED), a faith-based agency aimed at learning about the sustainable development of communities around the world. During his three years at OSED Yoofi's work with various groups of friends and organizations in villages and neighborhoods across Africa, Asia, the Americas, Australasia and Europe focused mainly in the areas of adolescent education and communications. Since 2016, he has been supporting the emergence of grassroots Bahá'í-inspired art and media projects that seek to contribute to advancing the culture of communities in Africa, utilising such mediums as song, drama and poetry. While at Yale, he hopes to research into the nature and methods of similar initiatives in Africa that are making a significant contribution to the development of societies.
---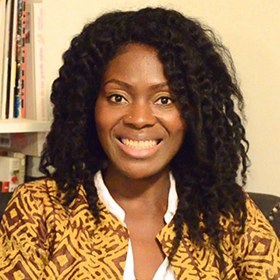 Lolade Siyonbola holds a Bachelor's degree in Computer Science with a minor in Spanish from the University of Missouri-Columbia where she was a George Brooks Scholar. She later moved to New York, where she worked in the tech industry. During that time, Lolade founded the Yoruba Cultural Institute and the Nollywood Diaspora Film Series and served as Arts & Culture Editor, then Editor in Chief of Applause Africa magazine. A spoken word artist, Lolade has  performed internationally and published her first book, Market of Dreams in 2012. At Yale, her research focuses on the relationship between migration on identity formation, particularly among millennial first-generation Americans, and the role that cultural devices like language, film and textiles play in the preservation of culture. Lolade is a Foreign Language and Area Studies Fellow. 
---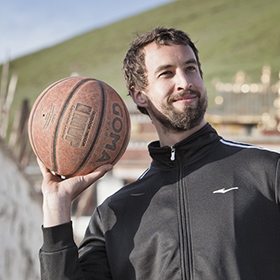 Ethan Timmins-Schiffman holds a BA in English literature from Williams College. He served as a Peace Corps Volunteer in Guinea and Mali for over two years before enrolling at Yale. During his Peace Corps service, Ethan worked mostly on grassroots, community-based projects related to nutrition. During the final year of his Peace Corps service in 2017, he supported a United Nations World Food Programme field office in southeastern Guinea, where he did monitoring and evaluation work for the UN's free lunch program at primary schools. Ethan studied French and Bambara as a Peace Corps Volunteer, and hopes to continue his study of language at Yale. Before and after his Peace Corps service, Ethan worked as a middle and high school coach at the Bush School in Seattle. He coached basketball, soccer, and track & field.
---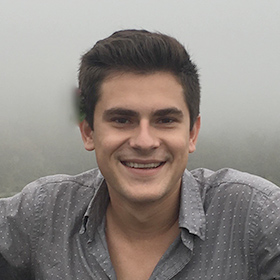 Sam Weber graduated from George Washington University with a BA in International Affairs in 2018. His coursework focused on international economics and Africa. He is a Boren Scholar, having received funding to study Swahili in Tanzania during the 2015-2016 academic year. During his undergrad, he has held positions focusing on programming in Tanzania and research and advocacy in DC. He is especially interested in failed states, particularly the Democratic Republic of the Congo, and diplomacy.