Nikita Bernardi graduated from the School of Oriental and African Studies in London with a BA in Chinese and Politics in 2012. She was born and grew up in Kenya and has always been fascinated by the delicate political intricacies that characterise Kenyan politics. Her decision to study Mandarin Chinese lead her to live for almost two years in Beijing where she worked for a Chinese SOE in the African Trade department. She is particularly interested in Africa's growing relationship with China and the consequences, both positive and negative, that this relationship has for security, politics and the environment throughout the continent as a whole. At Yale, Nikita plans to continue exploring the deep-rooted and sometimes confusing connection between the people and the state as well as the complexities involved in creating successful democracies where intense donor and foreign interests dictate an increasing number of policies.

Alexander Killen graduated from the University of Notre Dame in 2014 with a major in History and a minor in Gender Studies. At Notre Dame, he was the recipient of several grants and fellowships, including the Kellogg Institute for International Studies' Experiencing the World Fellowship, which allowed him to spend 7 months in Kampala, Uganda. There he conducted independent research on the history of the Ugandan hip-hop community. The research culminated in his senior thesis, titled A Mic for the Marginalized: Gender, Generation and Ugandan Hip-Hop, which explored the history of music in Uganda and the ways that contemporary hip-hop is a local response to gendered and generational disenfranchisement. At Yale, he hopes to concentrate in history with specific focus on East African social history.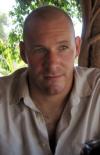 Charles Mitchell spent ten years in the USCG serving as a helicopter rescue swimmer involved with search and rescue. He recently interned with the United Nations OCHA ROSA office in Johannesburg, South Africa. While there, he worked on improving resilience and search and rescue capabilities in the region. He also helped develop a framework for a regional disaster response mechanism. He is excited to deepen his understanding of conflict and complex emergencies in the Great Lakes region of Africa while at Yale. He is a Tillman scholar and a FLAS Fellowship recipient.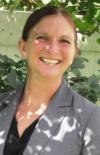 Toni Morgan grew up in New Jersey, and enlisted in the U.S. Army at the age of 19.  In 2006, she completed her BA in Political Science with the University of Washington.  Through Norwich University, Toni completed an MA in Diplomacy with a concentration in conflict resolution in 2011.  Toni now works as a Foreign Area Officer for the DoD, providing liaison between the militaries of African countries abroad and the US government, and advising the embassy staff and ambassador on security and defense issues.  At Norwich, Toni explored the correlation between economies and security.  She worked the past year as the Chief of Security Cooperation in Mauritania and traveled throughout much of Africa.  Toni plans to continue this line of research, looking into the historic uses of economic gains and losses as forms of soft power, the ties between economy and security, and their influences on the legitimacy of the government in different African countries.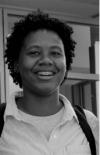 Ashley "Ally" Tapley graduated from the University of California, Los Angeles with a double major in History and African American Studies. At UCLA, Ally was a Mellon Mays Undergraduate Research Fellow. Her senior thesis examined the role of emotions in political activism during the women's movement in South Africa during the 1950s. At Yale, she hopes specialize in more than one geographical area, which will allow her to redefine and develop new ideas in a supportive and structured environment. She hopes to gain exposure to a variety of disciplinary and methodological approaches to the study of the African continent. Ally intends to enhance her understanding of the social, political economic history and present condition of Africa in order to go further into primary research and into a PhD program. Ally aspires to pursue research and training in the history of emotions and Genocide Studies.