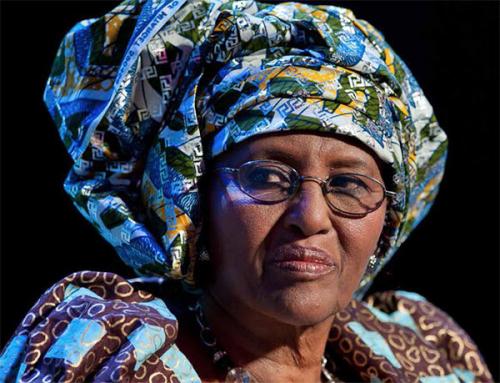 Yale will host Dr. Hawa Abdi for the annual Chubb Fellowship address on Tuesday, April 18, at 4:30pm. Dr. Abdi is one of Somalia's first gynecologists and an international human rights activist. She will be joined by her daughter,
2016 World Fellow Dr. Deqo Mohamed,
who is a doctor, human rights advocate and CEO of the Dr. Abdi Hawa Foundation.
The lecture, which is open to the general public, will be held in Sheffield-Sterling-Strathcona Hall (SSS), Room 114 (1 Prospect Street, New Haven). Doors open for seating at 4:10pm. No ticket or registration required. 
Born in 1947 in Mogadishu, Somalia, Dr. Abdi studied medicine in Kiev in the former Soviet Union. She became a doctor and one of her country's first gynecologists. Following the start of the outbreak of civil war in Somalia in 1991, Dr. Abdi ministered to many coming to the clinic seeking medical aid, food, clean water, and shelter. With the assistance of her two daughters, Dr. Deqo Mohamed and Dr. Amina Mohamed, Dr. Abdi opened up her family's land to house displaced persons, majority being women, children, and the elderly. Renamed Hawa Abdi Village, the site is now home to over 90,000 people who have access to a 400-bed hospital providing vaccinations and pediatric and maternal care.  The village is also home to the Waqaf-Diblawe Primary School run by Dr. Deqo Mohamed that aims to maintain an even gender ratio ensuring schooling for young girls. The village has also pioneered sustainable agriculture solutions to confront the country's water and food security crisis.
Read about how Yale is helping the village.
Dr. Abdi has been recognized in the U.S. and internationally for her incredible humanitarian work for these last few decades. In 2014, she received from the Roosevelt Four Freedoms the Laureate Freedom from Want Award. In 2012, she was nominated for the Nobel Peace Prize and received the John Jay Justice Award, the Vital Voices' Women of the Year award, and BET's Social Humanitarian Award. In 2010, Glamour placed Dr. Hawa Abdi and her daughters on that year's list of "Women of the Year".